TV Wall Mount Installation Service
We are reviewed, rated & trusted TV Wall Mounting Experts based in Reading, Berkshire
Reading's best TV Installation service from only £80.00
Book online in 60 seconds
100% Satisfaction Guarantee
£2 million public liability Insurance
Apart from TV wall mounting we also install and wall-mount soundbars, projectors, motorised projector screens and audiovisual shelves.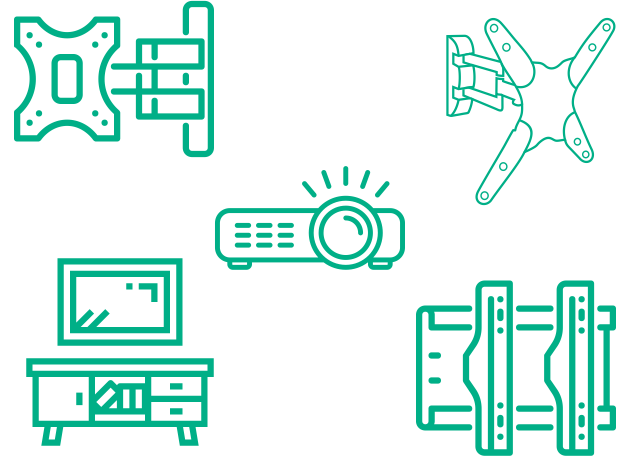 IT'S BETTER ON THE WALL!
Which TV Bracket should I choose?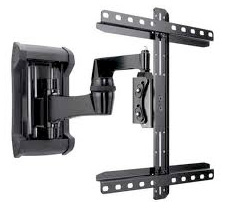 FULL MOTION SWING ARM TV WALL MOUNT BRACKET
This TV bracket is fully adjustable. It will move left, right, up and down and has a full range of motion. It's ideal for room corners but it's not a very good option for large/heavy TV sets if mounted on plasterboard walls.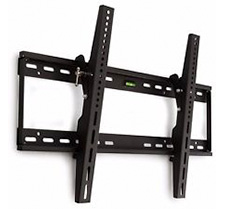 FLAT & TILT TV WALL MOUNTING BRACKET
This TV bracket can tilt down or up and is ideal for the job if you are going to have your TV mounted high on the wall.
FIXED FLAT TV WALL MOUNTING BRACKET
This bracket cannot move up, down, left or right and is not adjustable. This is the perfect type of bracket to use to mount your TV at eye level to give you the optimum viewing position.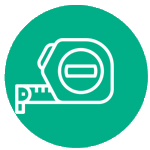 1. Measure twice drill once is our motto.
Before we start, we'll measure everything twice. We also use laser levels to make sure your TV bracket is positioned properly. Spirit levels, although good in some cases, can't give you that perfect line you need in order to mount the TV properly.  We don't rush our jobs!
2. Cable trunking or completely hidden cables in walls
Say goodbye to ugly cables. Depending on which service you book we can either use trunking to hide your cables or hide them inside of plasterboard walls. Our most expensive TV mounting option is if you have solid walls and you want your cables hidden, this involves chasing the wall, routing all the cables, replastering and repainting the wall afterwards.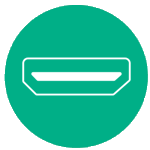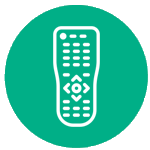 3. We'll set up your TV
We're not done yet. We can hook up all your equipment, make sure your TV is tuned correctly and set up your WiFi if it's a Smart TV.
4. We clean up any mess
After we mount your equipment, we'll clean up any mess and leave your area spotless. It's like we were never there.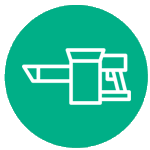 Bracket Installation
We will come and install your bracket and mount the TV
Price:  From £80
Mounting + Trunking
We'll conceal trailing cables with up to 4m of white trunking
Price:  From £120
Mounting + Hide cables (plasterboard walls)
Mount TV bracket and hide all cables inside a plasterboard wall
Price:  From £180
Mounting + Hide cables (solid walls)
Mount TV + chase the wall, hide cables, replaster and repaint
Price:  From £240
Ready to book our TV Mounting Service in Reading?